I don't remember if I brought this to everyone's attention or not, but in early August some hecklers got very clever and the MLB fan base exploded with copycats. What made these hecklers so clever? They specifically targeted San Franciso's awkward, googly eyed, Hunter Pence with ridiculous trolling signs. Just simple statements that if they were true would make you look at the person being accused and say "How" or "Why".
Here are some examples:
Hunter Pence Hates Bacon – who doesn't like bacon?

Hunter Pence Cant Shuffle Playing Cards – So he can hit a 98MPH fastball but his hand eye coordination isn't strong enough to shuffle a deck?

Hunter Pence Still Uses Websites From the 90's – What's a tweet and where is this book of face?

Hunter Pence has Sharknado Insurance – Screw zombie apocalypse, if its raining sharks I'm going to get my roof and livestock replaced.

The best part was Hunter Pence even responded to the signs with his own Memes on Twitter: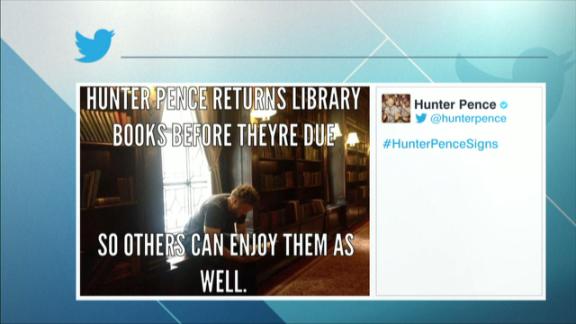 But he wasn't satisfied so he needed to put it into real words (aka rap music):

I wish this was the normal convention for heckling and athlete personalities. Instead the last few weeks the sporting world has been clouded by controversy, legal issues, and down right crude/unacceptable role model behavior. Something needs to change because money and egos are going straight to the brain for too many of these gifted and talented players.