Sure, Target may be able to predict when you have a bun in the oven but can they predict the next hosts of the MLB Fan Cave. Probably not, but you could…
The MLB Fan Cave could be a baseball fan's perfect dream. The opportunity to sit down and watch all 2430 games. And not only watch, but comment on each of the games. You get one roommate to share the entire experience with but the opportunity to share the experience with as many ball players who stop by (Axford, Nyjer, Big Pappi, etc…). And the lucky two roommates are simply baseball fans. MLB doesn't choose them though, the fans do. So head on over to the MLB Fan Cave and fote for your favorite entries (don't miss the guy who has tattoos of all 30 MLB Mascots).
Target may not be able to predict the MLB Fan Cave hosts. But if their software developers had software to emulate Jack Zduriencik's brain, they could create an algorithm to predict the trade that occurred between the Yankees and Mariners. Did anyone see this coming? Maybe my subconscious did seeing as I dropped Pineda in a keeper league to stream pitchers in the playoffs. I forgot about the keeper option and instead of Pineda costing me a 16th rd pick (he's currently sitting at an ADP of 89, or the equivalent of a 7th to 8th round pick), he will be on a different fantasy team this year.
So let's go into the Acquisitions' Stadiums on the most interesting trade of the 2012 offseason: Michael Pineda for Jesus Montero.
This may be the first acquisition that I actually like for the Yanks in years. Instead of going out and buying everyone's middle age stars that are past their prime, they went out and got a young stud that should be a staple in their rotation for years to come. It seems the Yankee front office has finally figured out that you can't win a championship by overpaying a bunch of middle age men. For how pathetic their pitching rotation has been in the previous years, Pineda is a step in the right direction. Pineda is a freakishly tall left hander. At 6foot7 plus 10.5 inches, he towers on the mound. His 95-mph fastball looks more like 110 coming in at a starting height of 8feet. Not to mention he has a wicked slider. But, that's really all his repertoire has. He has a change-up but it isn't anything special and he hardly throws it. Still, he managed to strike out 173 batters while only walking 55 in 171 innings. Before his collapse after June, his ERA was a minute 2.75 and a WHIP of 1.05. The first half of the 2011 season, this kid (he's 23) was Strasburg but without the hype. But will he return to his first half stardom or continue his 5.00+ ERA flop from the second half? The Yankees are hoping they didn't end up with another AJ Burnett. If they did, at least this one is cheaper.
Will Pineda prevail in pinstripes?
As mentioned before, Michael Pineda was unbelievable through mid-June. If the season would have ended June 20th, Pineda would have been the AL MVP instead of finishing 5th in voting last season. And now he's moving from the pitcher friendly confines of Safeco field to the homer happy Yankee stadium. From his stats last season, you would think that Pineda must have tired and started giving up more gofer balls beginning in July. But nothing is further from the truth. In June, his GroundBall% was an awful 26.5%. Over the rest of the season, it began to climb until his GB% topped out at a whopping 46.8%. This was partially due to him beginning to rely less on his high fastball (53% to 47%) and more on his nasty slider (31% to 35%). However, not only is he changing stadiums, but his opponents in his new division are a tad bit better than the AL Worst West. The Blue Jays and Red Sox were in the top 6 in Runs scored in 2011. And all 4 of the Yankees division opponents were in the top 10 in home runs (3 of the 4 are in the top 5). Even though Pineda was a rookie last season, he did get some experience pitching against the AL East. Boston and Toronto banged him around for 18 runs in 23 innings last season. And Camden Yards also yielded 3 runs in 6 innings. His problems don't end there. Pineda's home vs road splits are not very favorable. Safeco, being a pitcher friendly park, was Pineda's safe haven by yielding a 2.92 overall season ERA. While the road was unkind with a 4.40 ERA. Now apply the home run factor to Yankee stadium and this trade could be a disaster for the Yankees. In my opinion, I believe Pineda has the stuff to be a great pitcher in the big leagues. But I don't think he will be as good as he could have been if he stayed on the West coast. I will not be drafting Pineda in any fantasy league this season unless his draft position drops considerably. I would project Pineda's ERA to be above a 4.00 and he will only get double digit wins this season thanks to having one of the best offenses behind him. That just isn't worth a 7th rd pick.
Have the Mariners sold the farm?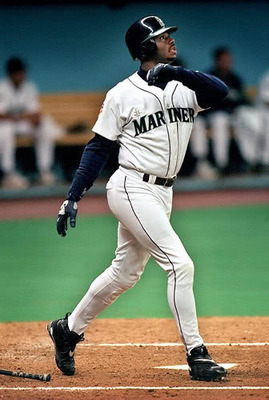 The Yankees have proved that a prolific offense will win you games but it won't win you a World Series. So what were the Mariners thinking… King Felix and Pineda were one of the best young 1-2 punches in all MLB starting rotations. They would have been equivalent to the hype the 2011 Phillies rotation was suppose to deliver. However, Seattle hasn't had a true power hitter since the Griffey, Edgar Martinez, and Arod days of '99. The Mariners get one of the Yankees top prospects in catcher Jesus Montero. The addition of Jesus Montero brings a young bat back into town. He has limited big league at-bats, but in just 61 of them he still swatted 0.325 with 4 long balls. To put that into perspective, extrapolate that out to about 600 at-bats and he would have a line close to 40 homers and 120 rbi. He's obviously something if the Mariners are willing to trade a pitcher finishing 5th in Rookie of the Year voting. But where will Montero get his playing time?
Will Montero recharge the power in the Mariners offense?
Montero WILL hit over 0.300 and WILL hit 20 home runs. Montero is that good of a young hitter. The only obstacle he has to overcome is the fact that Chone Figgens and Ichiro couldn't get on base in 2011. The good news is that Ichiro will not be as bad as he was last season. I mean it's Ichiro. Last season was the first year he did have 200+ hits are hit above 0.300. Montero has consistently hit around 18HR, 78RBI, and 0.290 in his last 3 seasons in the minors. And that's only in about 120 games per year. Team him up in a younger lineup with Dustin Ackley (really, really like this kid) and Justin Smoak (finally out of Texas and getting a chance), Montero will be the powerhouse and RBI producer in the middle of Seattle's lineup for years to come. There is only one problem in 2012. He most likely won't qualify anywhere other than DH. Miguel Olivo only missed 32 games last season. Those 32 games could belong to Montero in 2012, but when will he get them to qualify him at catcher. As a DH only player, Montero has little value in fantasy leagues. Sure he will hit 0.300 with 20 home runs and 70+ RBI, but he's eating up a valuable utility spot on fantasy rosters. Now if he gets catcher eligibility, he would be a top-10 catcher as a rookie. So keep an eye on Seattle's spring training lineup. If Montero is getting more opportunities behind the plate than at DH, he may just be worth more than a 16th round pick.
Recap:
– Pineda is being over valued. He's a great young pitcher but the switch to the hitter heavy AL East and smaller ballparks are going to inflate his ERA and Whip. He isn't worth a 7th-8th round draft pick. Still a good addition to a Yankee team who has been overspending in past years.
– The Mariners are finally dedicated to putting an offense back onto the field in 2012 and Montero will be the next great Seattle hitter. He needs to gain position eligibility to have more fantasy value in fantasy leagues. Unless your league has a DH position or multiple utility spots, hes not more than a late round flier (currently an ADP of 169). Wait for him next year if he goes before round 18. Unless he gets catcher eligibility, then he is going to be a top-10 catcher in 2012. Monitor his status in spring training.
Stay tuned for the next guest of Inside the Acquisition's Stadiums: Yu Darvish.