Quick, go buy a fishing license with a Trout stamp… it's time to go fishing!
Everyone in your fantasy league is probably caught up with running out and getting Bryce Harper who the Nationals just called up to replace Ryan Zimmerman who is DL bound. But while they are busy grabbing a kid who won't spend the rest of the season in the Bigs (let's get serious people, it's temporary in Washington until Morse and Zimmerman are back), you can go out and grab the #1 Prospect… Mike Trout.
Your fishing license will be much cheaper than the Angels' organization's. They ate Bobby Abreu's $9 Million contract which basically means that the Angels will pay any team to sign the 16-year veteran. If only the Brewers had a DH spot…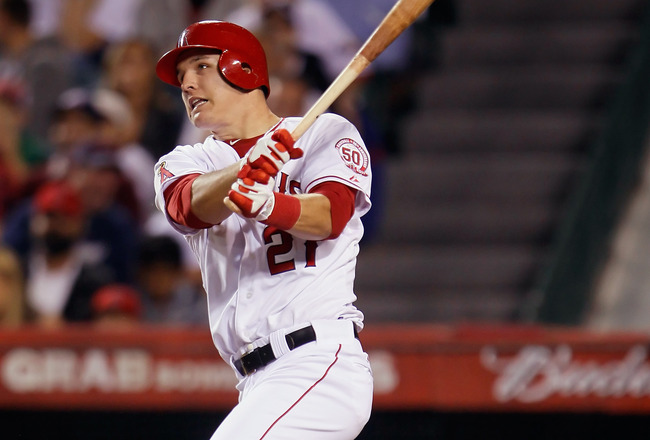 Rumors are that now that Trout is in the Show, he WILL play EVERY DAY. That rumor comes from a statement given by Angels GM Jerry Dipoto, so it has some legitimacy behind it.
Trout has been tearing up the Triple-A league this season. He's batting 0.403 with 13 RBI and 6 SB in 20 games. And now he gets to be leading off and batting in a lineup that includes Pujols, Morales, Hunter, and Trumbo. This kid is legit.
If he is still available in your fantasy baseball league (only owned in 5% of ESPN leagues at the time of this post), go get him… NOW!!!