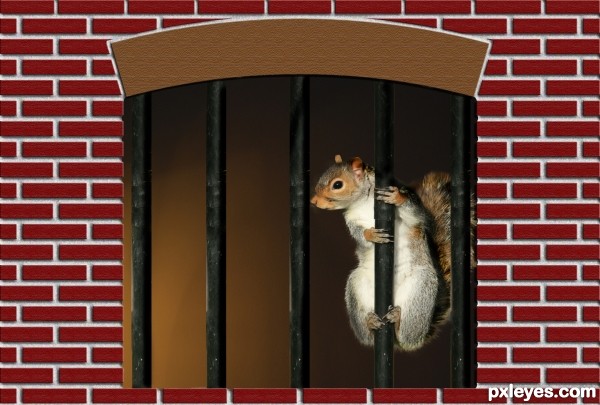 You caught me… you caught the tater.
I know what you are all thinking, "This thing is rigged" or "How did he get four guys from Group A". The truth is: my team is usually pathetic (I mean, bottom 10 teams) if it doesn't have Michael Morse on it. They way I look at it is that everyone threw the month of April because they feel sorry for me. So, I'll take winning the month of April as payment for my time running the derby. Thanks for being so considerate of my feelings (now where's that sarcasm font…)
Another thing you might be saying is "Hey, where is my week 4 HR Derby recap?" Don't worry impatient ones… This delay was all part of my plan knowing that April was ending. What does that mean? You get an entire Month in Review. So let's get on with it:
First Winner – Wahoo's Wallbangers (The Commish) – We already covered the conspiracy of April, but I should receive some props for having picking a team in January and only changing to Chris Carter in March after he was officially named a starter. Again, my team's usually are awful except for when they have Mike Morse on them… as the MLB Network analysts like to say in their caveman voices, "Morse hit ball hard". With the homer he hit tonight, he is now tied for the lead in home runs in the AL and only J-Up has more long balls than 9.

If you ain't first, you're last – The Wolfpack (N. Wolf) – I love that Ricky Bobby quote because it makes no sense. The Wolfpack was the first team submitted (besides mine) all the way back in February. He's also the first entry that found my player sorting mistake and promptly picked Yoenis Cespedes in Group E. Now that Cespedes is healthy, The Wolfpack may be overtaking the lead in the month of May as long as Encarnacion and Rizzo continue to hit.
April Thunderstorms – Billy Goat (K. Corson) – The curse of the Billy Goat must be carried by this team. If I told you that Alfonso Soriano and Matt Kemp would be tied for home runs, you would probably guess that either Soriano got out to a fast start or Kemp is at the league average. But the truth is that they both have 1 home run… one. What is wrong with Matt Kemp? Now throw in Stanton who FINALLY hit a home run (actually three) in the last week of April but is now injured. And add Yadi who hasn't found the power stroke from 2012 yet and you have 4/5 of a team that is struggling to hit balls over the fence. The current last place team had one more HR than last place at this time last year (seven) and that team went on to win the whole competition. There is still hope for every team.
It's a roller coaster – Red's Winners (D. Schultz) and Opto Slugger (C. Eisenhardt) – Week 4 of the home run derby also came to a close on Sunday. There are still teams moving a lot of places in a week and two of them actually jumped over 40 places. That large of a jump in the standings isn't the only thing these two team's have in common, they both have Encarnacion who hit 7 homers last week. That is not a typo… seven. Encarnacion is tied with 'Morse hit ball hard' at 9HR which leads the American League. Moving up 46 and 41 spots respectively, both of these teams are now in the Top-25 so their next moves of 40 will have to wait until they fall a few places or fall 40+.

Struggling Dynasty – Geezerhawk (P. Schultz) – On the other end of week 4's travels, Geez dropped 42 spots in the standings which was the largest drop. For the newbies, Geezerhawk has been building a dynasty in the Kings of Cork. They lost first place and ended in second on the final pitch of the 2011 HR Derby thanks to a Longoria walk-off Home Run. Then in 2012, Geezerhawk finished in 5th, so he's two-for-two in the prize category. But in week 4, their team managed to hit 0 home runs and dropped from 39th to 81st place. This team is like the Yankees though, you can never count them out even when they are at their lowest.
Polar Opposites – Team Mr/Mrs Dziedzic (R/L Dziedzic) – I can't end a HR Derby update without mentioning the third place team. Mrs. Dziedzic is a new player this season and was recruited by none other than last season's champion. But her team isn't playing like the new team and the previous champion team isn't playing like champions (or are they). The Mrs. is sitting in a comfortable 3rd place after the month of April. She's riding the only true power hitting 2B, Cano-DontchyaKnow, and JP Arencibia, while Adam Dunn's sub-0.200 BA doesn't matter but his 6HR does. I would rather be in her shoes than Mr. Dziedzics. Although, he may think otherwise. Last season his team had a total of seven home runs in April but ended up with 161 without using a trade. So even though his team may only have 14, he is on pace for either 7 more than last season or twice as many total home runs. I won't be the one to wake him up from dreaming, but you can.